Expert Peer review and certification
Our fire safety services at Fire Check Consultants are comprehensive and end-to-end, including technical reviews and certification services.
We have the resources, including assessment tools and technologies, specialised personnel and a thorough, ongoing knowledge of compliance issues, that are necessary for effective fire prevention.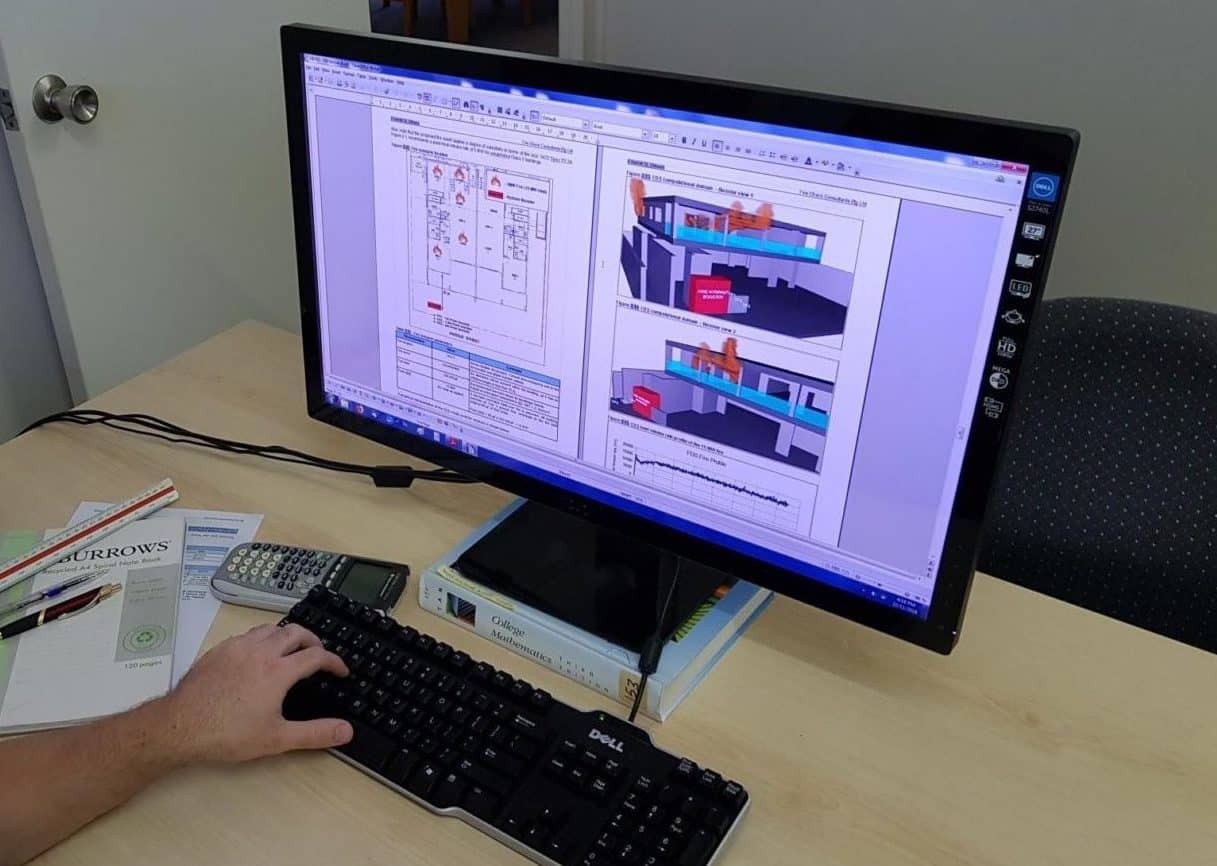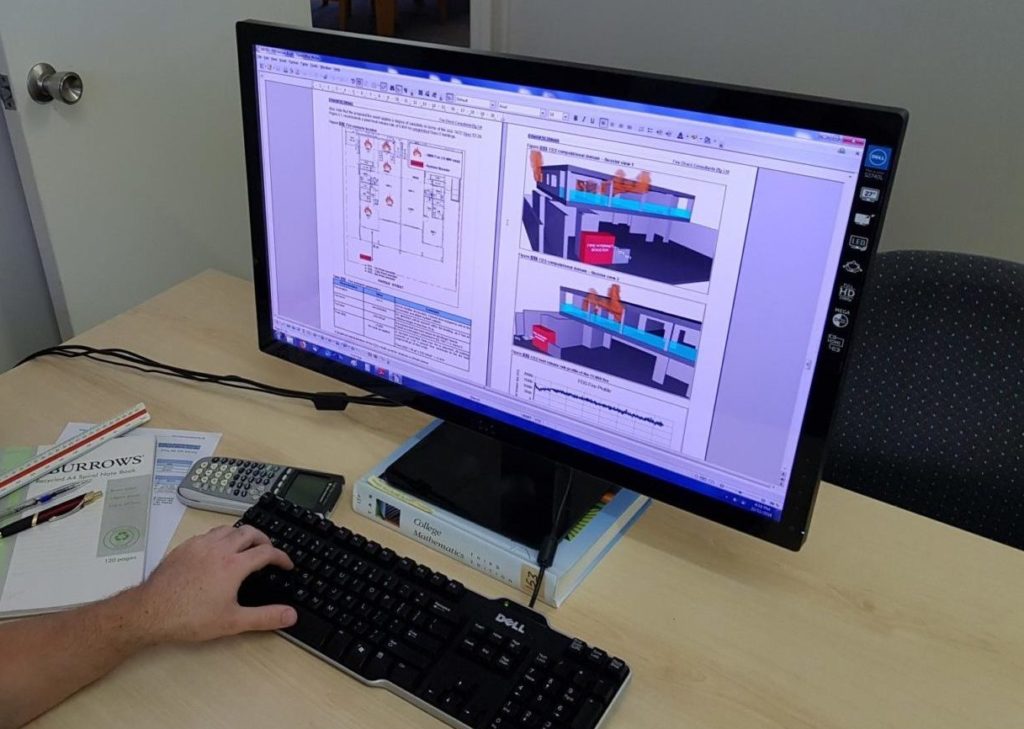 Fire Check Consultants approach independent third-party peer review as a constructive process that will support the fire safety engineering design and assessment process and assist relevant stakeholders in making a sound decision about the suitability of proposed performance solutions.
The Fire Engineering Guideline recommends involving a peer reviewer throughout the fire engineering process. This assures accurate analysis and performance solutions comply with the NCC, relevant legislation, codes and standards. 
We particularly recommend peer review for large and complex projects where investigating performance solutions relates to critical life safety features and where stakeholders may differ on fire engineering issues.
The Building Regulations require that any certificate given by a building certifier or a competent person about a building design or inspection must be in the approved form. The certificate provided must cover such things as the design of a particular material, system, method of building or that a building element complies with the NCC.
We can prepare a Fire Safety Certificate for your building and assist in obtaining a compliance certificate from the certifier.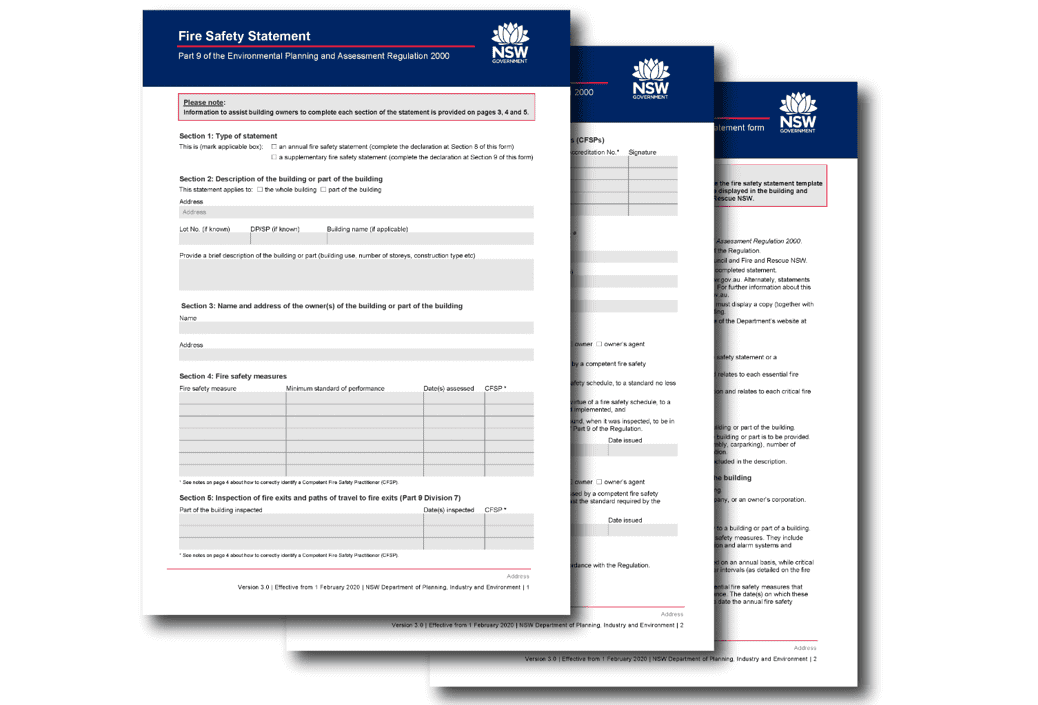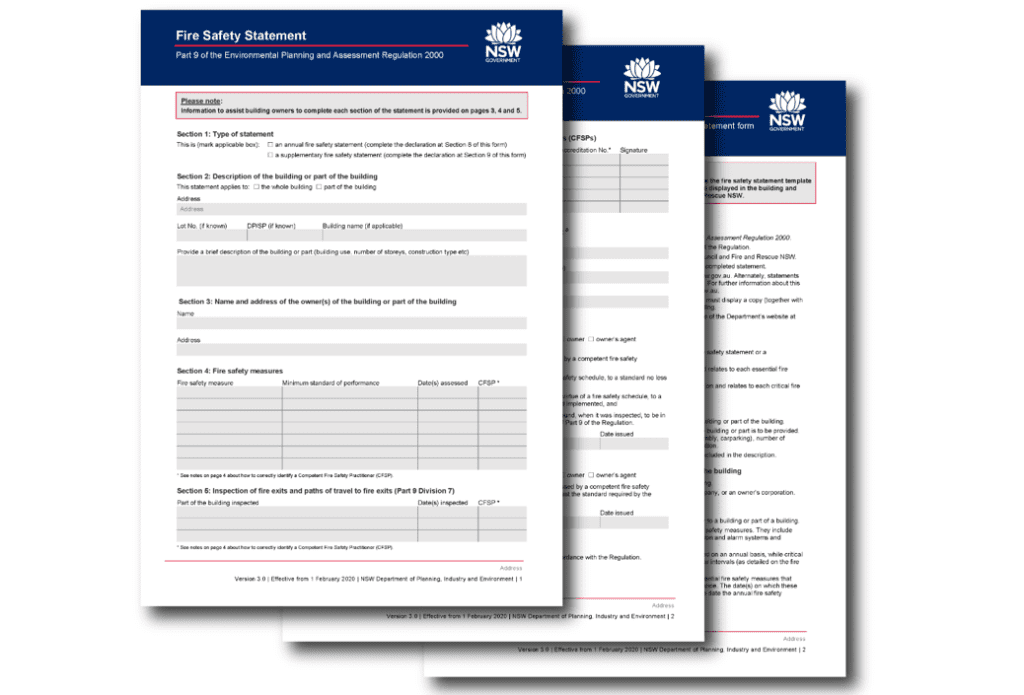 Annual and Supplementary Fire Safety Statement
Annual Fire Safety Statement (AFSS) is filled out by the building owner (or nominated person), which confirms they have engaged a Competent Fire Safety Practitioner (CFSP) to assess the essential fire safety system, fire protection system, or critical fire safety measures of their building, and that these checks/inspections have been met.
We act as a CFSP and inspect all fire safety, fire protection and critical fire safety measures. Statements are submitted to the Fire Commissioner and local council.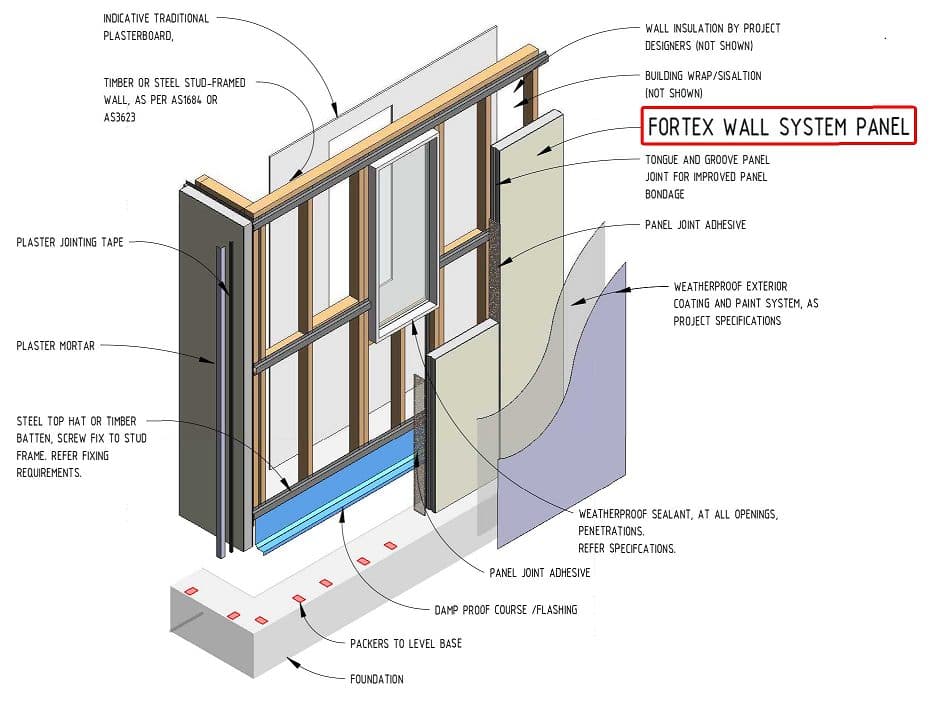 Product Compliant Equivalency Report
Due to rapid globalisation, several construction materials sourced from overseas are tested in accordance with their Standards but not tested with Australian Standards. Lab tests in Australia might not be economical for developers.
We can compare a wide range of overseas test results of construction materials to Australian Standards without undertaking a large-scale test in Australia. Our equivalency report can be produced as evidence to support that the material is compliant with the Australian Standards if tested. We can assist you with interpreting results and assessing conformity with specifications.
Technical and certification fire safety assistance is a phone call away
We'd be more than happy to provide free advice on all things technical reviewing and certification for fire safety. Just give us a call on (07) 3205 2370.